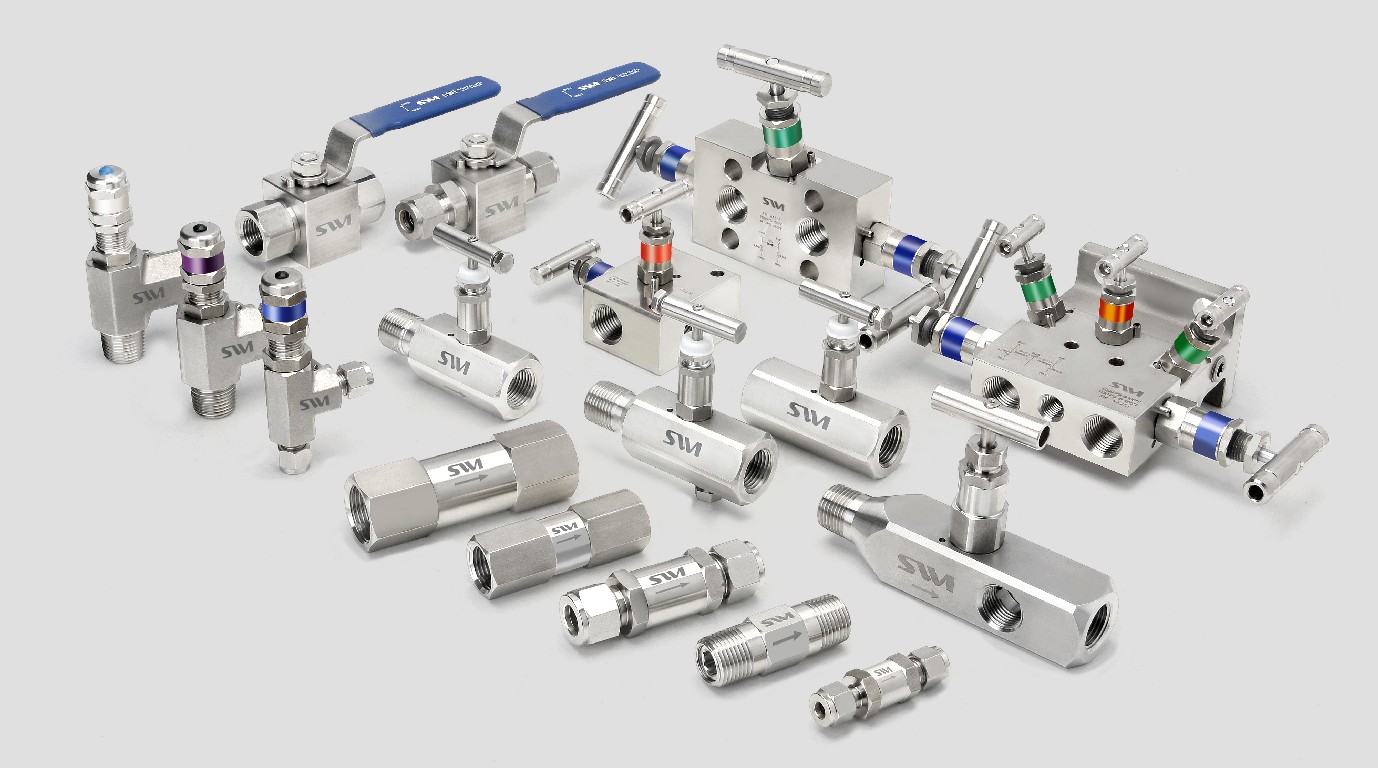 SWI Launches Instrumentation Valve Products
January 10, 2016
SWI is pleased to announce the launch of its new product line – instrumentation valves (needle, ball, check, relief, manifolds, and gauge root valves). Following the launch of double-block-and-bleed type ball/needle valves in 2014, this latest expansion of our product scope enables SWI to serve customers in a wider range of industries in addition to oil & gas, petrochemical, chemical and power industries. SWI is currently in the process of obtaining class A fugitive emission certificate under ISO 15848-1 for its primary types of instrumentation valves.
SWI plans to expand its distribution channels in order to supply instrumentation valves to global end users and contractors. Should you be interested in joining, please contact Will Chough (General Sales Manager) at whc@swivalve.com.
About SWI
SWI Valve Co Ltd (SWI) is a leading manufacturer of process, double block & bleed and instrumentation valves with over 28 years of experience in manufacturing and international selling. SWI holds over 60 global company approvals used in oil refineries, chemical plants, gas plants, exploration and production facilities and supply/distribution installations, of which more than 30 are from major operating companies including ExxonMobil, BP and Chevron. To learn more about SWI, please contact us at yjjeon@swivalve.com