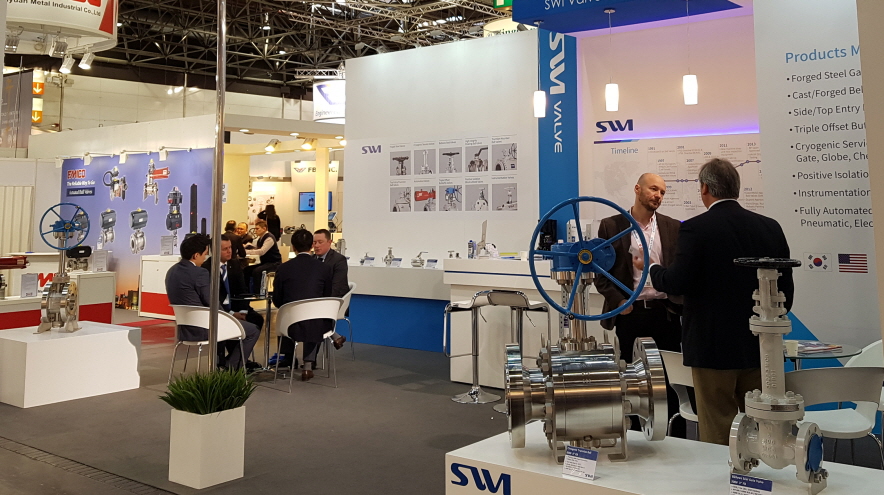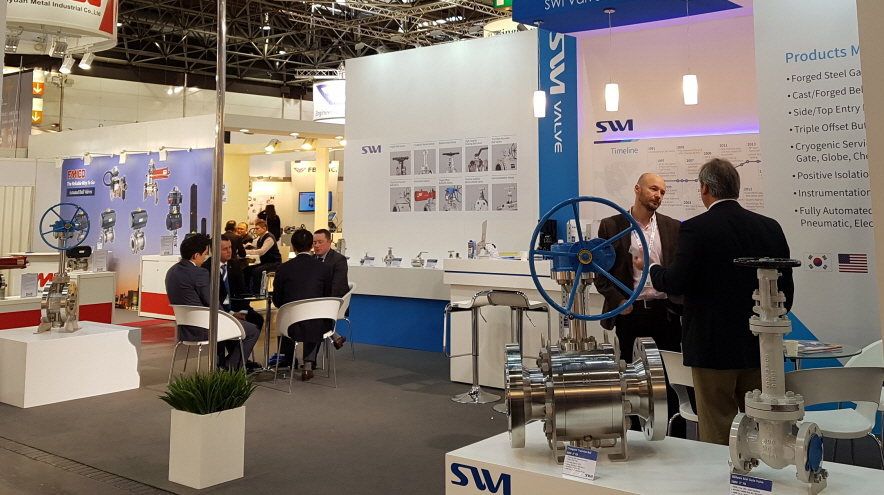 Valve World Expo 2016 in Dusseldorf, Germany
December 1, 2016
The Valve World Expo & Conference 2016 was held from 29th November to 1st December 2016 in Dusseldorf, Germany. This year's exhibition was the largest event bringing together 725 exhibitors from 40 countries and 12,350 trade visitors. SWI participated to promote our products and meet with various clients.
The Valve World Expo & Conference attracts an international audience of end users, consultants, EPC companies, procurement managers, engineers, distributors, manufacturers and suppliers. They are drawn from a wide spread of industries, including oil & gas, water & wastewater, chemical processing, refining, mining, pulp & paper, petrochemical, power generation, industrial processing, food & beverage, and pharmaceutical.
At this event, SWI was able to reach out to potential clients who do not have direct visibility of SWI's business in Europe. Clients were able to understand the added value that SWI brings to their supply chain. SWI's production capacity is able to address various valve requirements in large quantities for any given project and specification. This event allowed SWI to meet with prospective clients that we look forward to working with in the future.
The Valve World Expo in Dusseldorf, Germany, is one of the largest and most leading technology events for the valve & actuator industry. We look forward to seeing you during Valve World Expo 2018 at our booth!
About SWI
SWI Valve Co Ltd (SWI) is a leading manufacturer of process, double block & bleed and instrumentation valves with over 28 years of experience in manufacturing and international selling. SWI holds over 60 global company approvals used in oil refineries, chemical plants, gas plants, exploration and production facilities and supply/distribution installations, of which more than 30 are from major operating companies including ExxonMobil, BP and Chevron. To learn more about SWI, please contact us at: yjjeon@swivalve.com